Pallet wood products are most demanding merchandise these days. Because of the shift from expensive and costly furniture to reasonable and recycle furniture, pallet recycles wood is very much in demand. It can be used to make different pallet bars stand or wardrobe.  It is also used to make patio furniture, fruit storage cabinets, garden furniture, room wardrobe and garden boundary. These can be used in different ways to make stylish and perfect products that can be used to decorate your house, garden or porch. Pallet furniture is easily available in the market and can save your money and also help you using your skills.
Normally people make different deck in their garden or lunge to use it as a sitting area to enjoy pleasant climate and if possible small outdoor pools. Put some beach chairs with long umbrella and make pallet sitting shelves to enjoy on the deck. Build it near pool to enjoy a nice time.

Wardrobe can be of different size and shape according to your requirement. So if you want to make a perfect and economical bedroom wardrobe use pallet wood. Paint it afterwards to give a nice decent look. Use half portion for hanging and make shelves on the other half to make it spacy.

Use your house deck or lounge to make a perfect sitting area. Fill and decorate it with beautiful pallet patio lounge furniture. This will be a perfect place to enjoy your evening where you feel close to nature. Put some soft and comfy cushion on the furniture and center table that goes with the furniture.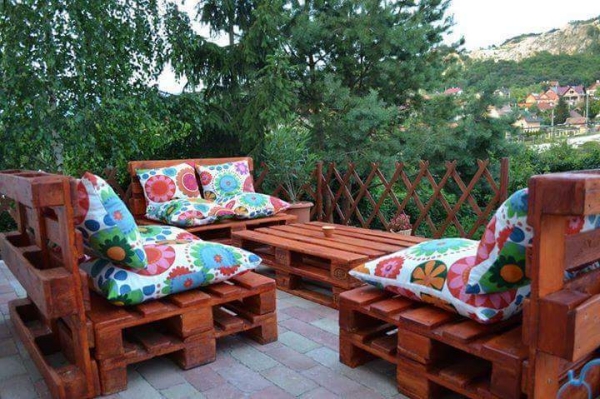 Pallet Garden Deck is not that hardtop build, you just have to figure how to build the frame for a beautiful garden deck. You can make a hut on top and put  some furniture and a center table. Moreover, put a counter or stand on one corner and use plants to decorate it.

Pallet Fruit Storage is surely not an easy thing to build but has its charm. You can make different level or case for different types of fruits to the store. Using lever or mechanical links you can use a basket to place under fruit storage and tilt it to get your fruits.

Pallet fencing is very common even in the recycling trend. Pallets at the start were mostly used to build a boundary or fence for gardens, houses, parks or playgrounds. Use similar length pallet wood and smooth their edges to help in making a proper shape. You can also color them to look perkier.

Using pallet wood of similar length you can make different storing items that will serve you well. Best of them will be a pallet cloth wardrobe. You can make different sections or compartments and place to hang your clothes easily. You can store your shoes and clothes without wasting any space.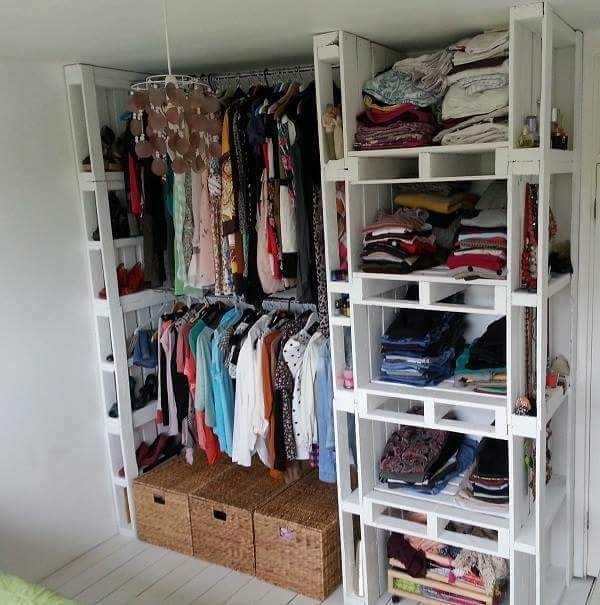 Pallet wood can be found easily in markets or construction site and you can get them free of cost with little effort. Pallet wood can use to make a pallet bar or counter in your kitchen or any other place like restaurant or bar near the beach or open area.