Wood Pallet Recycling Ideas
Wooden pallets are used all over the world for delivering the products and merchandises we use in our daily routine. Then it is best to use one of these multipurpose wood products and reprocess it into somewhat valuable products that all your family can use it. Here we share a variety of pallet recycling ideas to display you different opportunities that can be made through a wood pallet. Through pallet and from your talent you can make a lot of things for your daily routine work like Wooden table, Pallet   TV stands with shelves, easy chair with nice and unique handle.
This is a cute pretty and nice white wooden pallet Tv stand with shelves. Upper two cabin sort shelf is best to keep cassettes, CD's DVD's and headphone or other relevant things to TV and DVD player.  In front of Tv there is a smart white table with three draws and also a lower shelf, on both shelves you can place magazine and other things
It's really pretty unique pallet planter which is in a triangular shape, this shape is perfect for this place as it covers less space and the terrace looks nice without covering. The other planter is also looking nice. It's a walking passage so this idea is very fantastic.
Party decoration is not an easy thing but with a little bit of planning and touchy ideas you can make a nice Party decor with pallet wood just like we can show in this pic.  This party decor with the pallet wood look amazing, it's a small stage with a pallet sofa and fix back cushion on it made by the pallet and a big size of background wall which is adorned with different décor items like flower pallet square frames and much more.
Pallet table with storage is such a nice idea that you can place many things in its number of draws and side shelves on both sides.  It's a broad and durable pallet table with a capacity of storage. The center of the table is looking very nice with a lovely picture or painting.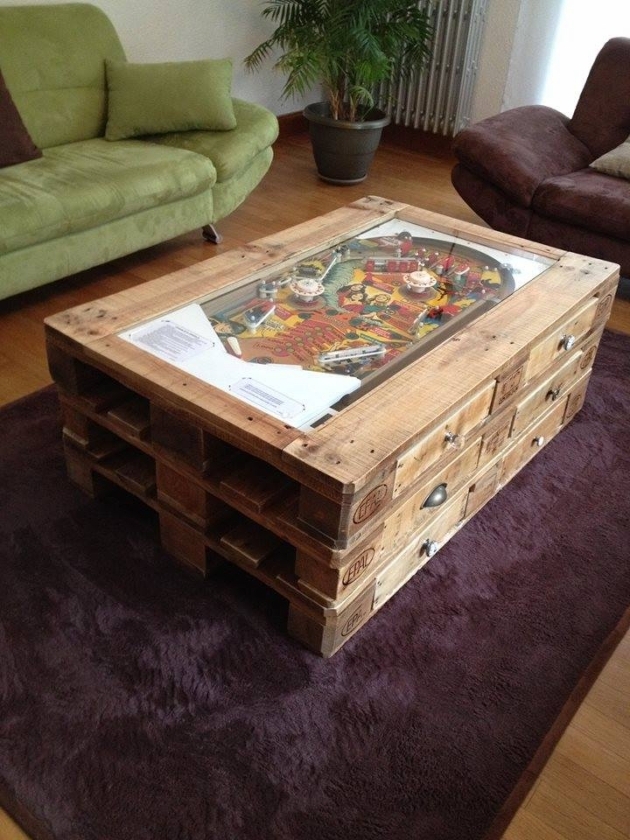 This nice pallet shelf wall hanging has its own grace. It's a small but have many portions to keep decor item on it .It color is very pretty.  You can place a small pot with artificial flower and plants.  You can keep your kids toys on it. It's a nice wall hanging pallet planter.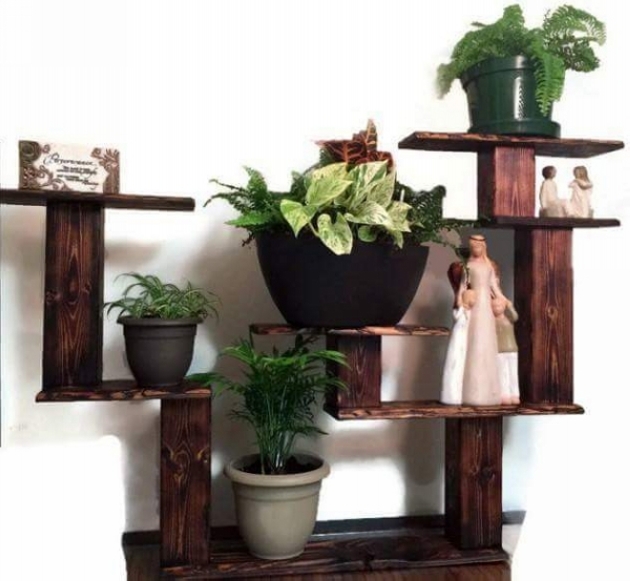 This amazing and cute garden pallet fence is looking pretty in this dark chocolate color having multi-color planter hang on it. The entire planters have different plats in it. On the upper pallet of the fence, there is a storage place in which you can also fix some small plants or herbs for decorations.
This is an amazing lovely chair which you can keep outside of your house besides this It also looks great on your terrace and living room. This is really a fantastic use of wooden pallet you can use your waste pallet to make such pretty and relaxing chairs with round shape arms.
This big and high wall is totally made of the wooden pallet with a different color on it; this gives a pretty look to this wall. It's really a nice fire-place wall with lovely decorations and has nice pallet flooring. A big wall clock also gives a nice touch to this pallet wall. Over the fire place, home décor item can be placed on a pallet shelf.