Wood Pallet Project Ideas
People love to make decent and affordable projects at home, the most obvious one are those made of pallet wood. There are different but good and you can be handling it very easily. A lot of create ideas can be utilize in different projects. The most common ides are to build a TV console, sofa set, sitting couch, center table, closets and wooden shelves. Keep in mind that the basic material you need for these projects is simple to get and on extra cost will be added. The only thing you need is a good idea and will power.
One of the most obvious and easily built projects of wooden pallet will be the wooden TV console. A console does not involve only a TV box or stand. You can make a wall stand with shelves, better make a complete entertainment center with proper partitions and shelves.

This is one of the exclusive ideas that people usually doesn't think of and surely spend lot of money to buy form the market. Try to build a pallet bbq table that can be used on different occasions and gathering by your family. Color it and make bottom shelves useful.

A bar counter is a common thing but to build it by using pallet wood is something new and useful. Pallet or wooden bars are not just limited to beach and resorts, you can make a nice and decent pallet bar counter at your home. Put decent seats in front of it.

A common use of wooden pallets is to build a nice and strong bookshelf that can support or hold the load. Put different compartments, one for monuments and other for books and photo frames.  Polish or paint the book shelf that will give a decent appearance in your room.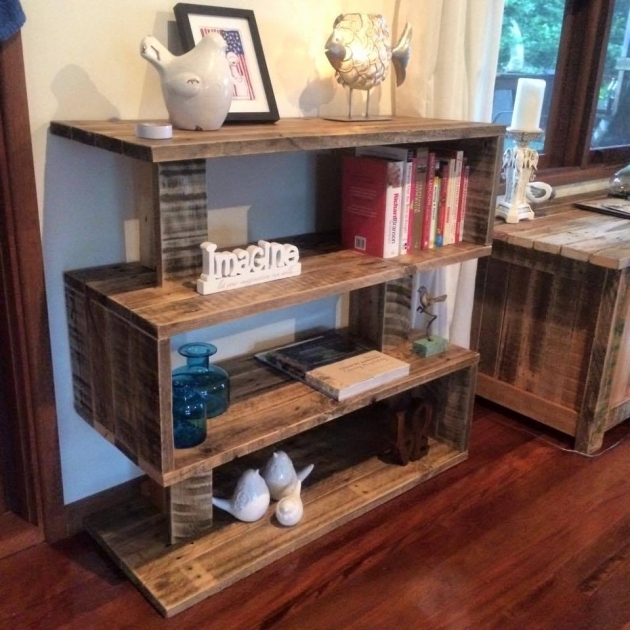 It is easy to build a small size couch or pallet bench that goes nicely in your room. Just use similar size pallet and make their surface smooth. Bench can be of different size and depending upon their size you can put it on different places in your house.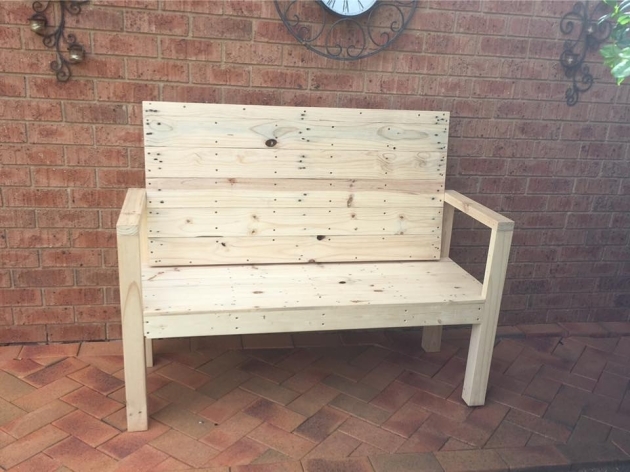 You can make a pallet couch with storage pallet wood that will help you add a nice touch to your home decor. Make a long and comfortable couch with underneath shelves that make a nice place to put your stuff. Put foam or easy cushions on it and put side pieces

One of the easy uses of pallet wood is to build a strong and fashionable patio pallet table for your dining or drawing room. Usually people prefer 6 by 4 sizes that will not get too much space in it. Put a center piece or small plot on the table. Polish it or paint it in dark shade.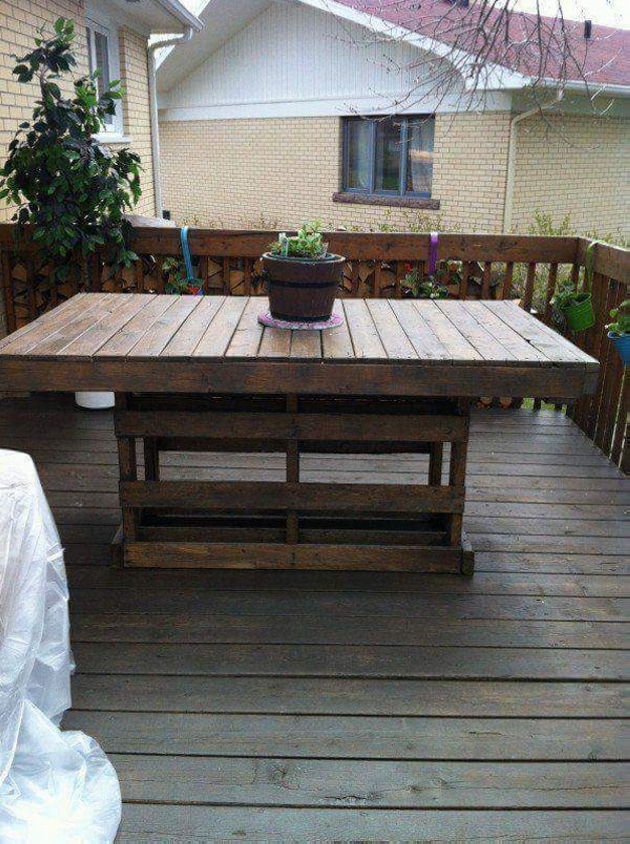 Use the pallet wood and utilize a brilliant idea like wall shelves. Put broader pallets of similar length on the side of the wall with small places to hang. Place small standing options for minor pots or utensils. Make a shelf too, to put big things on.