Give Second Life to Pallets
Pallet wood products are most challenging and interesting goods to use these days. A new trend or shift kicks in to give a second life to pallets from expensive and costly furniture to rational and recycle furniture, that's come in the budget and also looks good. If you are making or remodeling your house, there is nothing you find an excuse for to build with the pallet. From headboard to a garden bench, interior to exterior all can be built with pallet wood. Using pallet woods, you can give a classy and exclusive look to sitting area, house fencing, kids doll houses and garden decks.
Pallet sofa is the common and easy thing to build. People love wooden furniture as it brings out the natural look of your siting area. Smooth the surface and put some varnish to give it a decent look. Decent sofas made of pallet wood secondhand or not give it a flawless look.

Pallets can be used to build a perfect fence that can be put in your garden or your balcony. Better put a round or semi-round fence on your veranda and make a pallet bench around it to sit on. You can place pots for plants to put on the side.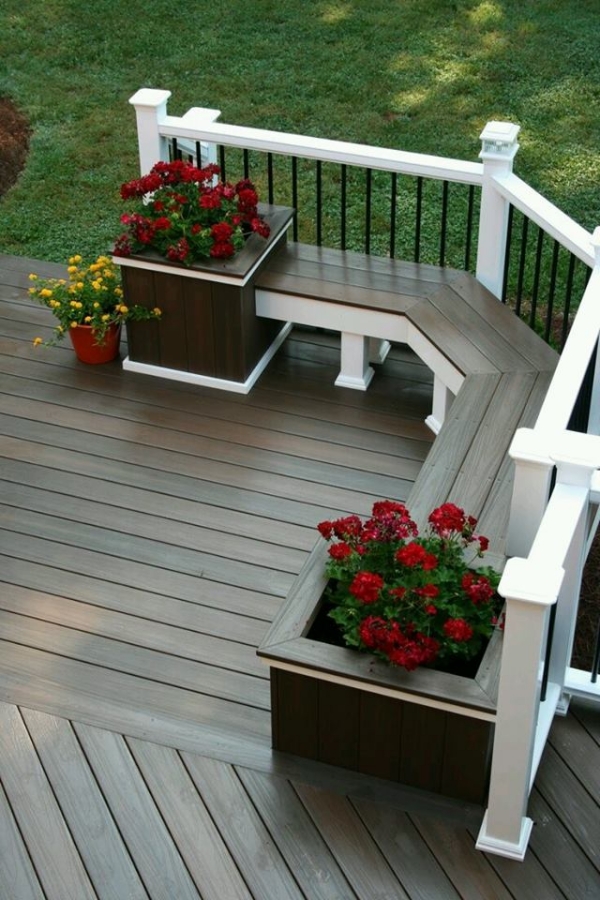 Pallet wood can be easily used to make small wooden houses. The pallet used will be cheap and easily available. Put ladder on one side and slide on the other side to make it fun. Children always need new things and places to play, so why not build them in few different shapes.

Headboards are a common concept but using pallet wood and using unique designs you can surely make a nice pallet headboard. Anchor recycling pallet is used a behind the bead as decoration scenery or bed remodeling.  You can use this to put as a side decoration on the wall that goes to bed.

This is a perfect a perfect compact size wooden pallet bench. The used and recycled pallet can be used to build nice and classy Pallet patio bench with the planter. You can polish the surface of the pallet and paint it to give a nice unique and old but classy look.

Pallet wood is becoming very common in building different types of furniture and home accessories. With little effort and some sense you can easily build couch chair for you and your kids. Even better make a sofa or chair with smooth surface Put a nice cushion on it that goes with the chair.

Pallet wood is easy to find so use this recycled wood for versatile projects like making garden fence planter. Pallet fencing is very common, just use similar length pallet wood and smooth their edges to help in making a proper shape. You can also color them to look perkier.

When you build so much from pallet wood, why to stop from doing a new experiment. The best thing you can do using the pallet wood will be to make a different lovely and attractive furniture. Put a nice center table with comfortable cushions that go with the pallet wood shades.